RENA Nagoya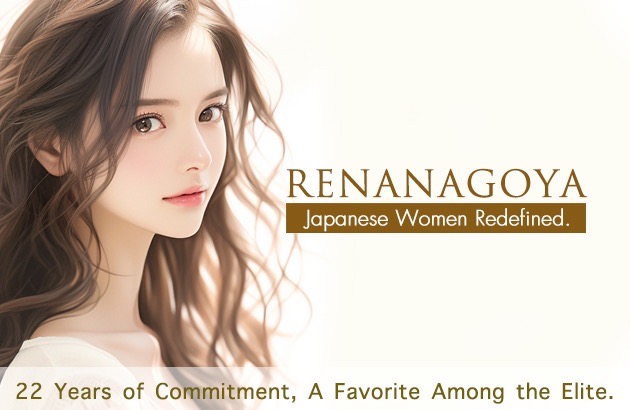 Coupon
Mention about「Nagoya Erotic Guide」
Membership registration fee 10,000 yen free
INFORMATION
Welcome to Rena Nagoya Escort Agency. We have been introducing beautiful models and elite travel companions to wealthy gentlemen for over 20 years across Asia. Our team is extremely professional, yet discreet and friendly.
——————————————————————————————————
Our Philosophy
Elegance par excellence: the Rena Nagoya experience."
Rena Nagoya women are carefully selected from upper class Japanese families known for their culture, sophistication, elegance, and exceptional quality. With a Rena Nagoya companion, you can expect a consistently excellent experience from beginning to end.
"Exclusive and personalized service for the sophisticated gentleman."
We pride ourselves on our level of selection and exclusive collaboration with premium Japanese models to present to the most sophisticated gentlemen. Our services are truly exceptional, personalized, and geared towards exceptional individuals.
Uncompromising standards: find the best companions."
We adhere to strict acceptance criteria for all our companions. Each candidate undergoes a comprehensive security check before being considered. Once approved, they undergo extensive training that includes various aspects of speaking, conversation, grooming, etiquette, fashion, and style initiatives that guarantee satisfaction.
Because we adhere to the highest standards in Japan, we accept only a very small percentage of applicants.
——————————————————————————————————
■SNS ID
LINE : 2001mrg
WeChat : renatokyo2001
KakaoTalk : rena_2001
WhatsApp : +81 7038948739
——————————————————————————————————
Rules and Regulations
By using our services, you agree to abide by these guidelines. Violation of these will result in immediate termination of service without refund. Membership will also be revoked if you engage in any of the following.
Video or sound recording, or similar activities.
Using drugs or similar substances. With or without a companion.
Engaging in violent behavior toward our companions or staff.
Using personal playthings or equipment without the permission of your companion.
Forcing or demanding services beyond those provided by the Establishment.
Recruiting, stalking, or attempting to seduce our companions for any purpose.
Inviting our companions on dates or after hours.
Restraining our companions or taking them to inaccessible areas, even as part of an optional date course.
Even during response hours, if a staff member receives an emergency call, we may contact you or enter your room. If necessary, we will immediately notify the Tokyo Metropolitan Police Department for further assistance.
——————————————————————————————————
Many hotels in Nagoya require a room card to access guest rooms. For hotels that offer direct room access, please call +81 7038948739 or contact us via our messenger app on one of our websites.